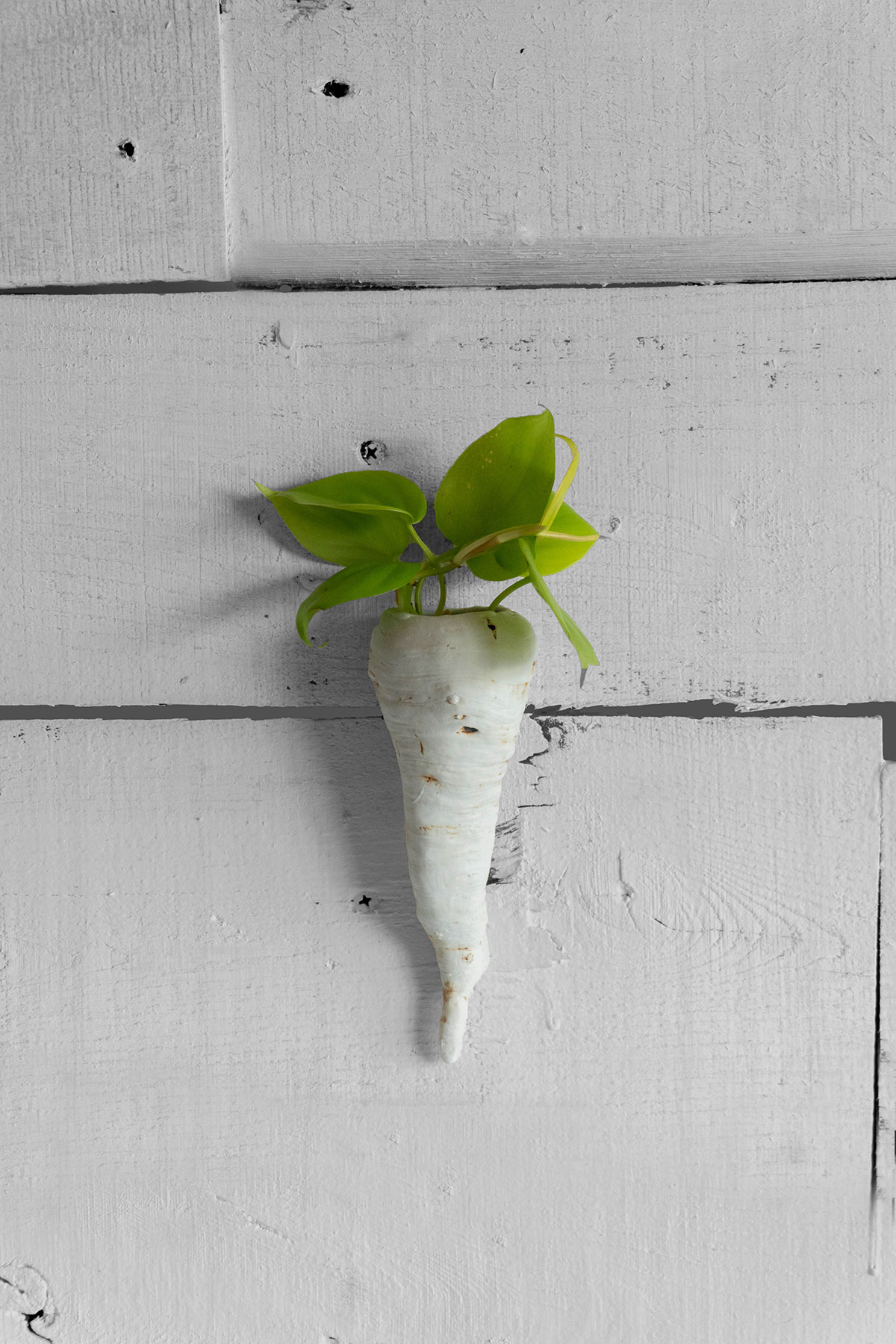 Parsnip wall planter
Wall hanging vase or planter modeled from a parsnip root. Part of the Roots series. A perfect addition to any plant or veggie lover's home. Start your own wall root garden!
Slip-cast porcelain with iron oxide detail. Unglazed exterior, glazed interior. Water tight. Small hole in back for hanging with a nail. Hardware not included.